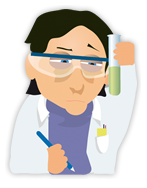 We need your support!
Data Dealer is being developed by a small team and as a nonprofit project. We don´t have a multi-million dollar budget. So, please:
▶ Like us on facebook.com/datadealer
▶ Tell your friends, blog, share, tweet, make some noise!


▶ Check out our demo & send us your feedback:
Brilliant suggestions, cute complaints or even praise & worship? Bring it on!
▶ Simply post it to our Facebook page: facebook.com/datadealer
▶ Or, really confidentially, via email: inout@datadealer.com
We've been getting amazing feedback, which feels pretty awesome after all the hours we have put into developing this thing!
They said
"An online game that explores the personal data ecosystem on the Internet"
New York Times
"The most amusing way to learn the depressing news about your vanishing privacy"
Forbes
"Lets you 'play god' with personal data"
Mashable (nice video included!)
"Kick-ass"
Jane Mcgonigal
"Intriguing"
David Pogue
"Very worthy"
Cory Doctorow on Boingboing
"A game that plays with private information"
The New Yorker
"Play the part of a nefarious data dealer and see our privacy-free future up close [...] In this new award-winning game, you can see what it's like to try to grab and monetize people's private data"
Fast Company
"learn about how [your] own information is collected and commodified along the way"
ThinkProgress
"Spreads awareness about how some companies gather personal data and why others want to purchase it"
ProPublica
"Puts players in the perspective of some of the most powerful and ubiquitous tech companies at the center of our current cultural and technological anxieties"
NBC News
"Don't miss the game's Tracebook — er, Facebook page"
Washington Post
"This game is just like real life!"
The Guardian
"Forget SimCity!"
CNET France
"The characters are colourful and amusing. But the scary bit is the message behind the game."
Sydney Morning Herald
"This light-hearted game uncovers the darker side of online registration pages and forms we come across everyday"
Times of India
"Will this game be successful in educating people about how data is used? Almost definitely"
International Association of Privacy Professionals
"Offers up privacy awareness in great gaming style"
Lee Munson, Security-FAQs
"Mixes gameplay about surveillance, personal data and privacy with some witty humor and some mild mockery of the world's biggest online destinations"
GamePolitics.com